If you can't afford to buy the products you need this program can help you create an income stream that will pay for them and more!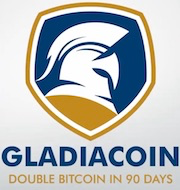 Double your investment in just 90 days or less! 
This program works for EVERYONE WHO DOES IT!  You owe it to yourself to look into it - click the link above!
Constitutional Sheriffs and Peace Officers Association
Dr. Sherry Tenpenny  -  Vaccine Information
Dr. Mercola  -  Natural Health Information
The Blaylock Wellness Center- www.blaylockwellnesscenter.com
Brain Repair Supplements- www.newportnutritionals.com
National Health Federation - www.thenhf.com 
Health Freedom Foundation- www.healthfreedom.net
Fluoride Toxicity Research Collaborative- www.slweb.org
Blaylock Wellness Report-  www.blaylockreport.com
Autism Today- www.autismtoday.com
American Nutraceutical Association- www.ana-jana.org
Association of American Physicians and Surgeons- www.aapsonline.org
International Academy of Oral Medicine and Toxicology- www.iaomt.org
American Academy of Anti-Aging Medicine- www.worldhealth.net
Mission Possible- www.dorway.com
Price-Pottenger Nutrition Foundation- www.price-pottenger.org
Fluoride Action Network- www.fluoridealert.org
National Vaccine Information Center- www.909shot.com
Radio Liberty- www.radioliberty.com
The International & American Associations of Clinical Nutritionists- www.iaacn.org

Genesis Communications Network - Listen live or on demand - plus you can download mp3s of all the programs of Dr. Wallach, Dr. Glidden, Pharmacist Ben Fuchs and the Power Hour! - http://www.gcnlive.com/listen.php
ASAP PROTOCOL PAGE! - www.asapyoungevity.com/index.php
Senator Durbin to Reintroduce Supplement Bill (06/19/13)